IBM and Docker: Big Blue Containers!
It has been a big week for news about Docker in more ways than one, but with DockerCon Europe wrapping up today in Amsterdam, I decided to collect up the various announcements related to my broader IBM team and add some thoughts as a Docker contributor for IBM.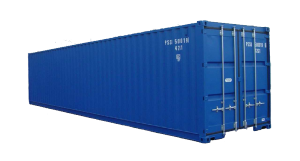 First of all, while IBM is involved directly with Docker, participating openly in the open source development of the core Docker technology, we also have many interested parties around the company investigating the use of containers across our cloud portfolio and offerings.  Knowing that our customers will also want to exploit containerization as the technology matures and grows, we are working hard to offer solutions that integrate the value of traditional cloud virtualization with new container technology.  Towards that end we made several announcements this week:
IBM and Docker have announced a strategic partnership together around the newly announced Docker Hub Enterprise (DHE) offering.  IBM will be a premier provider of Docker Hub Enterprise for both cloud and on premise offerings to the enterprise market.  You can read more about this announcement in the official IBM press release.
IBM is announcing a beta of containers-as-a-service in our premier PaaS offering, Bluemix.  This is exciting as an IBM Bluemix user can immediately start to exploit Docker containers with the management of the container execution environment living within Bluemix on our Softlayer hosted environment.
My good friend, Jake Kitchener, has written a great quick start blog post for those interested in getting up to speed quickly on using containers in our Bluemix environment.
It's an exciting time to be involved with Docker and containers in general as the interest level continues to grow across a vast range of parties from independent developers to international banks and everything in-between!